Chris Foley
Strive Managing Director
Sharon Darmody
Strive Clinical Director
Occupational
Rehabilitation
Services
Prevention and training
Looking for ways to protect your business and workforce? We understand that just like the people we work with, all workplaces are unique – which is why all Strive Prevention and Training Packages are tailored to your specific business needs. Speak to our team today.
Occupational rehabilitation
Looking to reduce your premium and claims costs as well as maximise productivity? Here at Strive, we are experts in providing effective workplace rehabilitation including navigating insurance schemes, complex case management and early intervention. Contact us to find out how we can help.
organisational development
Looking to maximise productivity and improve job satisfaction? The expert team at Strive develops and fosters strong relationships with our partners so that we gain a complete understanding of your organisation and can help engage people in their work. Get in touch for an appointment.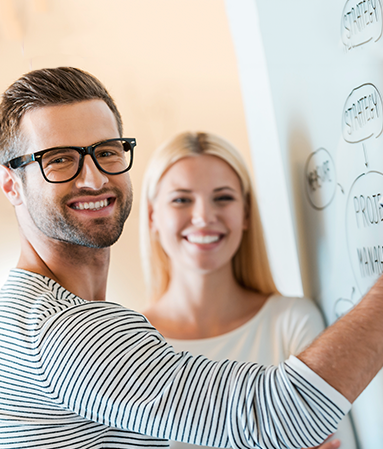 Why employers choose to work with Strive?
Fast Rehabilitation
Strive is renowned for our flexibility and fast response time. You will hear from Strive within 24 hours of referral and we will be on-site within 72 hours.
Learn more about us and our organisation.
At Strive Occupational Rehabilitation you're in safe hands – but don't just take our word for it. Hear what others have to say about our services...
Increase Productivity
Strive understands each organisation and individual is different. Whether it is through professional coaching, education, training or employee support we can help maximise your business productivity.
Injury Prevention
Strive has a large focus on injury prevention through early intervention. Let Strive help your organisation by getting in early. Contact us to find out more.
Decrease Liability
Strive can help reduce claims and premium costs at your workplace. Avoid the pile up of compensation cases and speak to Strive about an early intervention program.
At Strive, our experienced team of allied health professionals understand that each person and situation is unique.
We are interested in working with individuals to find you the best solution to meet your needs. Our rehabilitation specialists can support a wide range of concerns and help facilitate a safe return to work outcome – from managing physical injuries and chronic health conditions to conflict situations, mental health conditions and psychological stressors. If you have been referred to Strive for a specific service and want to find out more, please contact us or follow the link to Occupational Rehabilitation.
"Awesome work! Thanks! You guys are SO quick! One of these days I won't be surprised if you have the assessment booked in BEFORE I send the referral!!"
Case Manager Large Agency with over 20,000 Employees
Request a Consultancy Service now
"Everyone is really pleased with the recent successful closure/return to work outcome. Thanks for all your very timely efforts and expertise in working with all stakeholders. If you sent me a feedback form, I would say 11/10."
Work Health and Safety Advisor. Regulatory Body

Experience
Strive's Principal Consultant's each have more than 20 years' experience. Strive offers a strong company culture with a very experienced, senior team of consulting experts to support your organisation's needs.